Farm Animal Sounds
Here you can download free farm animal sounds.
If you you use this sounds for your web site please link back to us.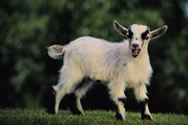 Download: Basset hound barking
Download: Doberman pincher bark
Download: Horse walking in water
Download: Horse walkin on concrete
Download: Horse walking on dirt
Download: Longhorn steer bellow
Disclaimer: Some sound files found on this site were not created by the webmaster. They were obtained from various sources on the internet that labeled them as "freely distributable". If you should discover sound effects in this collection which you recognize as copyrighted, please email the webmaster immediately so that they may be removed.